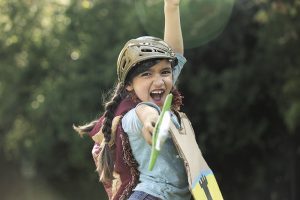 CHEYENNE, WY — Employees of Blue Cross Blue Shield of Wyoming will continue the company's tradition of giving when they pack up gifts they've donated for local children on Friday, Dec. 5, at the company's headquarters at 4000 House Avenue.
"At Blue Cross Blue Shield of Wyoming, our employees have a long history of donating their time and resources to help people and families," said Karen Rich, BCBSWY Director of Public Affairs. "Our Christmas gift program is one of the most popular ways our employees give. When you see the outpouring of gifts, you quickly appreciate just how much care and thought goes into this program. We're delighted to help bring holiday cheer to so many children and families."
This year, BCBSWY employees volunteered to purchase and wrap gifts from wish lists for 85 unidentified students in Laramie County School District (LCSD) #1. The program is coordinated between the Blue Cross Blue Shield of Wyoming Employee Benefit Association and representatives at LCSD #1 who assist with gift distribution.
About Blue Cross Blue Shield of Wyoming
For nearly 70 years, BCBSWY has served residents and businesses across Wyoming as the state's leading health insurer. Headquartered in Cheyenne, BCBSWY has offices in nine Wyoming communities and is an independent licensee of the Blue Cross and Blue Shield Association. For more information, visit bcbswy.com or follow us on Facebook.