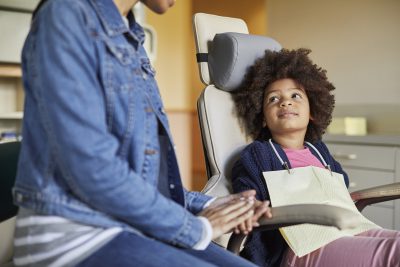 CHEYENNE, WYO – Blue Cross Blue Shield of Wyoming (BCBSWY) is excited to announce the addition of new health insurance products effective April 1 to better serve our clients and members. Businesses can now take advantage of dental and vision only plans.
BCBSWY created these products to address the unique needs of Wyoming employers to help recruit and retain employees.
"Wyoming businesses have a demand for dental and vision only plans," said Diane Gore, Blue Cross Blue Shield of Wyoming president and CEO. "With these new options, we're offering them the flexibility to create robust benefits packages and allow for one-stop shopping."
Annual vision and dental exams are essential preventive health benefits to maintain eye and oral health. More importantly, they can also uncover other underlying health issues in the earliest stage.
Blue Dental has three comprehensive products to provide members with an extensive dental network of more than 200 local providers in Wyoming and 80,000 nationwide. The new products, which include options for orthodontia and implants, allow employers to choose the best dental plan for their employees.
Vision Products have three standard options, plus three allowance-based plans with access to 102,000 providers nationwide. These plans have varying coverage levels for annual exams and biannual materials (frames, lenses, or contacts). Members may get the best price in network but can still receive reimbursements with out-of-network providers.
The new dental and vision only health insurance products launched in April 2022.
Please visit BCBSWY.com for more information.
About Blue Cross Blue Shield of Wyoming
Blue Cross Blue Shield of Wyoming (BCBSWY), a not-for-profit health insurer and an independent licensee of the Blue Cross and Blue Shield Association, provides access to high quality health care coverage, services and programs to help our members make the best healthcare decisions and get the best care. With 10 locations across Wyoming, we provide hometown service to residents and businesses while serving people and charitable organizations in communities around the state. Learn more about us at BCBSWY.com.