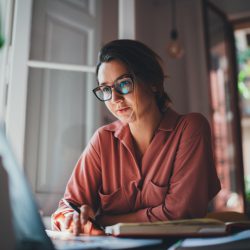 CHEYENNE, WYO – Beginning April 1 , Wyoming residents may be able to get more savings and lower costs on Blue Cross Blue Shield of Wyoming health insurance coverage through the Marketplace. Due to the American Rescue Plan Act of 2021, the current Special Enrollment Period (SEP) has been extended until August 15, 2021, allowing consumers to purchase or change their BCBSWY insurance and take advantage of lower costs.  
The American Rescue Plan provides additional savings through lower premiums and increased cost assistance to new and existing policyholders. 
"Even if you did not qualify for cost savings before or haven't purchased a plan yet, we urge you to take another look. Under these new changes, premiums will decrease by $50 per person on average, with four out of five enrollees able to find a plan for $10 or less per month after premium tax credits," said Diane Gore, BCBSWY president and CEO. "Whether you already have a plan with us or haven't yet found one, now is definitely the time to look for greater savings."
BCBSWY members will have an additional three months to re-evaluate their health insurance through the Marketplace. People who purchase their own health insurance are urged to update their application and enrollment options to qualify for the new eligibility. On average, one out of four enrollees will be able to upgrade to a higher plan category that offers lower out-of-pocket costs for the same price or less than what they are paying today.
Previously, households with incomes greater than 400% of the Federal Poverty Level (FPL) weren't eligible for tax credits to help reduce the cost of purchasing a plan. The new law removes the 400% FPL limit and instead uses a lower calculation based on the percentage of income necessary to pay premiums meaning it is likely that many more Wyoming consumers may now be eligible for enhanced cost savings.
For additional information and assistance, residents may contact their local BCBSWY Member Center or call 888-851-2227. Information is also available by contacting Enroll Wyoming by dialing 211. 
About Blue Cross Blue Shield of Wyoming: Blue Cross Blue Shield of Wyoming (BCBSWY), a not-for-profit health insurer and an independent licensee of the Blue Cross and Blue Shield
Association, provides access to high quality health care coverage, services and programs to help our members make the best health care decisions and get the best care.  With 10 locations in Wyoming, we provide hometown service to residents and businesses while serving people and charitable organizations in communities around the state. Learn more about us at BCBSWY.com