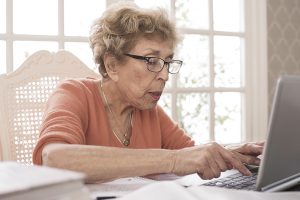 CHEYENNE, WYO – Blue Cross Blue Shield of Wyoming is warning Wyoming residents about a nationwide robocall scam. These calls falsely claim to be made by "Blue Cross Blue Shield". They appear to be made for the purpose of marketing insurance products by using the Blue Cross and Blue Shield brands and coincide with enrollment periods for Medicare and the Federal Employee Program.
The robocallers' identity is masked by "spoofing" technology making it extremely difficult to identify the source and take action to stop the calls. Additionally, this technology allows for the same calls to appear to come from different phone numbers, which prevents consumers from effectively blocking them.
These robocalls are not originating from Blue Cross Blue Shield of Wyoming, and we are taking every step available to minimize public confusion. We encourage consumers to be vigilant, protect their personal information, and guard against providing personal information during calls that claim to be from Blue Cross.
About Blue Cross Blue Shield of Wyoming
Blue Cross Blue Shield of Wyoming (BCBSWY), a not-for-profit health insurer and an independent licensee of the Blue Cross and Blue Shield Association, provides access to high-quality healthcare coverage, services, and programs to help our members make the best healthcare decisions and get the best care.  With 10 locations across Wyoming, we provide hometown service to residents and businesses while serving people and charitable organizations in communities around the state. Learn more about us at BCBSWY.com.