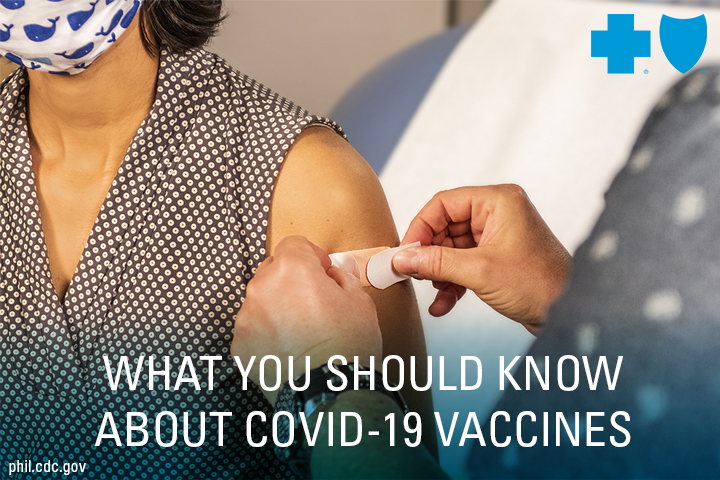 Vaccines are available across Wyoming.
Everyone old enough to receive an authorized vaccine is eligible. To learn where to get it and how to sign up for an appointment in your area, view your county's vaccination plan.
You'll pay nothing.
The vaccine is provided free of charge under the federal CARES Act. Blue Cross Blue Shield of Wyoming will waive all costs for fees charged to administer the vaccine.
Understand the effectiveness, possible side effects, and safety of the vaccine.
The Centers for Disease Control and Prevention has answers to your most common questions on the CDC website, including the measures taken by the FDA to ensure vaccine safety. For more information and videos, visit the Wyoming Department of Health website.
Fully vaccinated individuals can resume activities without a mask.
According to the CDC, you are considered fully vaccinated two weeks after your second dose of the Pfizer or Moderna vaccine and two weeks after your single dose of the J&J/Janssen vaccine. Until you are fully vaccinated, continue wearing your mask, keep at least six feet away from others, and wash your hands often.
Don't let your guard down.
Even after you get your vaccine, continue monitoring your health for symptoms of COVID-19.  The vaccine is not 100% effective at keeping you from getting COVID-19, however studies show it will help keep you from getting seriously ill even if you do get it.
Continuing to support family, friends and neighbors.  Together, we'll keep Wyoming strong.