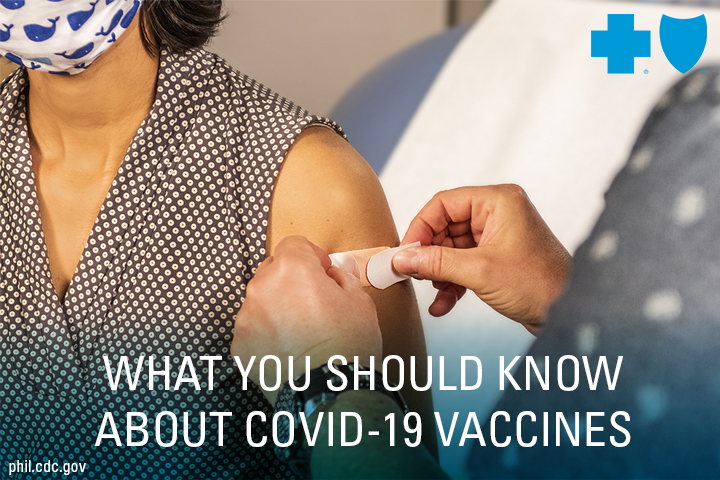 While waiting your turn to get the COVID-19 vaccine, here are
some things to keep in mind:
Practice patience.
Vaccines are in limited supply, which means we can't all get them at once. Instead, the Wyoming Department of Health and your county's health department has a system in place to vaccinate Wyoming's population in phases.
Your county has a plan.
To learn when you'll be eligible to get your vaccine, where to get it, and how to sign up for an appointment, view your county's vaccination plan. In most cases, you'll need an appointment and may have to get the vaccine at a location different than your regular doctor.
You will need more than one shot for it to work.
The approved vaccines that are currently available require two doses administered a specific number of days apart. When you receive your first dose, make sure you leave with a plan to get your second dose on time and set a reminder for yourself.
You'll pay nothing.
The vaccines are provided free of charge under the federal CARES Act. Blue Cross Blue Shield of Wyoming will waive all costs for fees charged to administer the vaccines regardless of where you get them.
Understand the effectiveness, possible side effects, and safety of the vaccines.
The Centers for Disease Control and Prevention has answers to your most common questions on the CDC website, including the measures taken by the FDA to ensure vaccine safety.
Don't let your guard down.
Even after you get your vaccines, continue wearing your mask, keep at least six feet away from others, and wash your hands often. Too many unknowns still exist and you'll need to be mindful that everyone may not have had an opportunity to get vaccinated yet.
Continuing to support family, friends and neighbors.  Together, we'll keep Wyoming strong.