Mental Health First Aid Training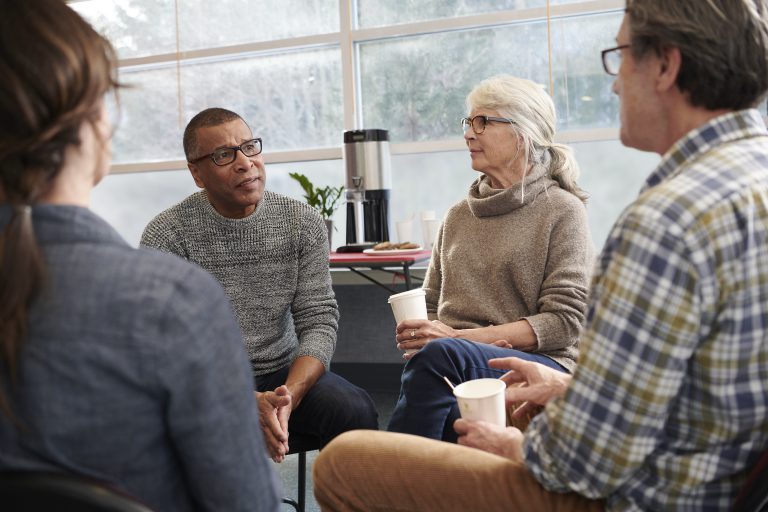 Mental Health First Aid (MHFA) is an evidence-based, national program to teach laypersons the skills to help people who may be experiencing mental health and/or and substance use challenges or crisis. 
MHFA provides in-person training for individuals to gain knowledge of mental health risks and warning signs. The training, offered by the National Council for Behavioral Health, teaches a 5-step action plan on how to connect someone going through a mental health crisis to professional, peer, and social support, as well as steps to self-help. This training can help prepare community members to address mental health conditions. 
The Caring Foundation, in partnership with Peak Wellness Center is piloting this training in Laramie, Albany, Platte and Goshen counties with plans to expand training opportunities statewide in 2021.
This training is an 8-hour course and participants actively practice methods to engage persons in crisis.  The course stresses the important factors of resiliency and recovery from a mental health or substance use crisis.  Trainees learn about the MHFA Action Plan, which covers assessment of risk of suicide or harm, listening nonjudgmentally, giving reassurance and information, encouraging appropriate professional help, and encouraging self-help and other support strategies.  Trainees also learn how to use and practice the Action Plan in various situations such as panic attacks, suicidal thoughts or behaviors, non-suicidal self-injury, acute psychosis, overdose or withdrawal, and reaction to traumatic events.  
If your organization or community is interested in offering a MHFA training through this grant program, please contact the program manager, Quinn Hutcheson at Quinn.Hutcheson@Peakwellnesscenter.org at Peak Wellness Center.